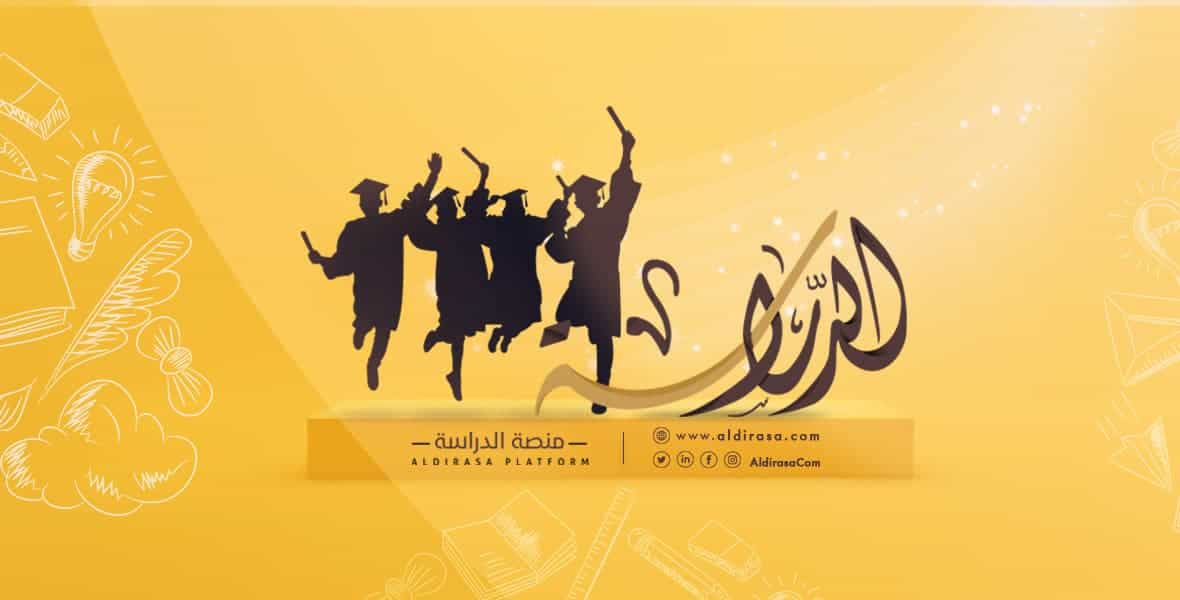 A Guide to Arab Schools in Istanbul
Are you Looking for Arab schools in Istanbul and want your children to enroll in the best schools? In this article we picked up the names of Arab and international schools in Istanbul and detailed information about them.

In this article, We  provide important details for those looking for information about Arab schools in Istanbul. We make efforts to constantly update data when new schools and branches open, or some schools move their headquarters.
The schools mentioned below offer multiple options of academic methodology curricula, such as the Arab and American programs.
Why study in Istanbul?
Istanbul is a guaranteed destination for living and studying in a calm and stable atmosphere. Istanbul ıs  distinguished by its history, modernity, Famous brands, charming nature, and quiet social life. In Turkey, both Arab and foreign communities exist because there are multiple social styles suitable for all.
Also, it should be noted that Eastern customs and traditions are close to Turkish traditions.
Turkey's Istanbul is a destination for thousands of families looking for a new life, work, and investment alternatives. There is also crucial importance to looking for international schools in Istanbul to satisfy the needs of new families and their children.
Is looking for Arab schools in Istanbul a challenge?
Despite all the positives, people face some difficulties when they come to Turkey for the first time, such as the difficulty of learning Turkish, especially when they plan to continue their studies.
Children from different academic environments who learn at various levels of study find it very challenging to choose suitable alternatives in a large city like Istanbul, such as Turkish public schools, with its various departments and branches (e.g., Imam Hatip schools), international schools that provide education in a foreign language, and Arab schools that have Arabic curricula of studying.
Choosing the suitable Arab school
This guide will help you choose and enroll in the right international school, whether you are living outside Turkey and planning to move in, or living in Turkey and looking for a better choice to educate your children.
Turkey is an effective alternative to study to preserve Arab culture and maintain the relationship with the motherland through its various curricula such as Jordanian schools, Iraqi schools, Libyan schools, Lebanese schools, Yemeni schools, and others.
In addition, if you are interested in maintaining your children's English proficiency, you will find several international schools in Istanbul on this list, providing English academic curricula, such as British schools, American schools, and other international schools accredited by several international educational institutions and Turkish regular bodies, ensuring that your children reach the university level in Turkey or abroad.
Addresses and names of Arab schools in Istanbul
In the study platform (Al-Dirasa), we are pleased to provide you with detailed data about international schools in Istanbul, categorized according to their locations, and ways to communicate with them. We have been keen to investigate the data from its accurate sources, and we are constantly updating our tables.
  We wish you and your children success, and we are happy to answer all your inquiries regarding education and study in Turkey.
Name of School

Curricula

Location

Address


IICS
Istanbul international Community school

 

Buyukcekmece‎‏

Karaagac Koyu  Mah.,  Kahraman  Cad. 27/1,  Buyukcekmece‎‏
[email protected]
Tel: +902128578264

Al Fayez  International Schools Çatalca Branch

Lebanese/British

Çatalca

Ovayenice Mh,  Çakılgölet  Yolu  No:12, 34540  Çatalca/İstanbul

Istanbul - Çatalca  Branch

www.kazanim-k12.com

Tel: +905352080061

Tel: +905352080071
Name of School

Curricula

Location

Address

Al-Fanar International School

Palestinian/American

Beylikdüzü

Kavaklı Mahallesi  ,  34520  Beylikdüzü  / İstanbul

Tel:+905551690404

Tel:+905522221158

Tel:+905522221159

Tulip International Schools

Arab/American

Beylikdüzü

Yakuplu Mahallesi,  Geçit  Sk. No:15, 34524  Beylikdüzü/İstanbul,

Tel:+905456967228

King Idriss Sanussi School

Libyan

Beylikdüzü

Barış Mahallesi,  Sakarya  Cd.,  Beylikdüzü  / İstanbul

Tel:+905362359086

Yemeni International School

Yemeni

Beylikdüzü

Namık Kemal  Mahallesi,  Rıfat  Ilgaz  Cd.,160.SK  ,NO:6  Beylikdüzü  Osb/Esenyurt/İstanbul
Tel:+905050608633

Future International School

Iraqi

Beylikdüzü

Yakuplu Mah.65  Sok. No:5  Beylikdüzü/İST

Tel:+905349666580

Baghdad Community School in Istanbul

Iraqi

Beylikdüzü

Yakuplu Mah.65  Sok. Beylikdüzü/İST

Tel: +905346336506

Tel: +905317647018
Name of School

Curricula

Location

Address

Al-Ihsan International Schools

American

Esenyurt

Yeşilkent mah. 2011 Sk. No:232  Esenyurt/İstanbul

Tel: +905312633773

Al Mawakeb Schools

Lebanese/British

Esenyurt

26. Sokak, Ataşehir

/akçaburgaz/esenyurt/Istanbul

Tel: +905439184448

Rumeli International Schools (RIS)

British/American

Esenyurt

169. Sk,  Namık  Kemal  Mahallesi  34513  Esenyurt, İstanbul

Tel: +905423570917

Tel: +905434899957

Al- Hikmah International School

Iraqi

Esenyurt

Fatih Mahallesi, 19  Mayıs  Blv. No:51, 34513  Beylikdüzü  Organize Sanayi  Bölgesi/  Esenyurt  /İstanbul

Tel: +905382881699

Al-Bawasel Sudan International School

Sudanese

Esenyurt

Kıraç Karakolu  Asayiş  Büro‎‏

Tel: +905378857442
Name of School

Curricula

Location

Address

Mohammed al-Fatih Iraqi Community Schools

Iraqi

Avcılar

merkez mah  . gulistan  sokak  bena  no :  15 . avclar/İstanbul, Turkey

Tel: +905313287133

Tel: +905530143160

Al-Manar International Schools

American

Avcılar

Üniversite Mahallesi,  Üniversite  mah. Erguvan  Sok. No:10/A1, 34320  Avcılar/İstanbul

Tel: +905551666184

Tel: +902126950224

Al-Nahda School

Yemeni/American

Avcılar

Firuzköy Mahallesi,  Nacip  Fazıl  Cd no:9‎‏

‏‎Avcılar, İstanbul‎‏

Tel: +905524714747

Tel: +905524714748
Name of School

Curricula

Location

Address

Lebanese/American

Başakşehir

Kayabaşı Mah,  Ulubatlı  Hasan

Caddesi No: 9/1  D:a  blok, 34494  Başakşehir/İstanbul

E-Mail: [email protected]

Phone: +905530988900

Phone: +902128096996

Al-Aqsa International Schools

American

Başakşehir

Ziya Gökalp  Mahallesi,  Bedrettin  Dalan  Bulvarı,  Aykosan  Sanayi  Sitesi  No:2, 34490  İkitelli  Osb/Başakşehir/İstanbul

Tel: +905469159061

Tel: +905469159062

Al-Andalus Schools

Iraqi

Başakşehir

İkitelli OSB  Mah. Aykosanyonetim  Sok. No: 1,  Aykosan, Site, 34490  Başakşehir‎‏

Tel: +905330966011

Tel: +905330966014

Al-Awael International School

Lebanese

(Arabic- English)

Başakşehir

Başakşehir,  Kayabaşı  Mah. Ulubatlı  Hasan  Caddesi  Bahçetepe,  Kayaşehir  Bulvarı, 34480  Başakşehir/İstanbul

Tel: +902124000044
Name of School

Curricula

Location

Address

Al-Manara International School

Libyan

Bahçeşehir

Bahçeşehir 1. Kısım,  Mah. Sakarya  cad. No:45/A,  Başakşehir/İstanbul, Turkey,

Tel: +905496262720

Istanbul Libyan School

Libyan/American/British

Bahçeşehir

Bahçeşehir 2.kısım  mah  /  turgut  özal  bulvarı/  bina  no 64G-H  Başakşehir,İst

Tel: +905375614425
Name of School

Curricula

Location

Address

Al-faezoun School

Libyan

Bakirkoy

‏‎9/B Sokak No. 6 Gungoren  Cad.‎‏

‏‎Bağcılar‎‏

Tel: +902122411124
Name of School

Curricula

Location

Address

Al-Manar International Schools

Libyan

Yenibosna

Çobançeşme, Bilge Sk. No:2, 34196  Bahçelievler/İstanbul

Tel: + 905524991660

Al- Aqsa International Schools

Yemeni/American

Yenibosna

Aksa Dünya  Koleji,  Hürriyet  Mahallesi, Ahmet  Yesevi  Cad. Sümbül  Sok. No:27, 34192  Bahçelievler/ İstanbul.

Tel: +905393615595

Tel: +905415142943

Tulip International Schools

American

Yenibosna

Gamze Sk. No:3, Yenibosna  Merkez  Mahallesi, 34197  Bahçelievler/Yenibosna  Mahalesi  Istanbul, Turkey

Tel: +905397975483‏

Al-Maarifa Iraqi Academy

Iraqi/American

Yenibosna

Yenibosna Merkez  Mahallesi,  Çınar  Cd. No: 20, 34197  Bahçelievler/İstanbul

Tel: +905387340772
Name of School

Curricula

Location

Address

Palestinian International Jasmine Schools

Palestinian/British

 Bağcılar

Demirkapı Mahallesi,  İnönü  Cad 1621 Sk. No:10, 34214  Mahmutbey  Bağcılar/İstanbul,  Türkiye.

Tel: +905305962291

Tel: +905539533380

Al- Fayez  International Schools

Özel Alfayez  Milletlerarsı  Okulu  Bağcılar

Jordanian/British

 Bağcılar

100. Yıl  Mahallesi, 2/1. Sk. No:7, 34204  Bağcılar/İstanbul
Tel: +905375716227

Tel: +905375716235

Safir International School

Özel Safir  Milletlerarsı  Okulu  Bağcılar

American

 Bağcılar

Bağlar Mahallesi,  Şht. Hasan  Uzun  Sk. No:9A, 34209  Bağcılar/İstanbul

Tel: +905444772022

Tel: +905432218000

Arab International Schools

Libyan

 Bağcılar

Mahmutbey, Can Sk. No:15, 34218  Bağcılar/İstanbul

Tel: +905443776733

Libyan School

Libyan

 Bağcılar

9/B Sokak No. 6 Gungoren  Cad.‎‏ ‏‎  Bağcılar‎‏

Tel: +905398616371
Name of School

Curricula

Location

Address

Omar Al-Mukhtar School

Libyan

Esenler

Esenler

Tel: +905456785208
Name of School

Curricula

Location

Address

Amjad Al-orouba School

Iraqi/American

Nişanca

Davutağa Cd. 26-1,  Nişanca  Mahallesi, 34050  Eyüp

Tel: +905422252262
Name of School

Curricula

Location

Address

Umma Academy School

Libyan

Şişli

Fulya Mahallesi,  Ortaklar  Cd. No:40, 34394  Şişli/İstanbul

Tel: +902122342770

Tel: +905322724789

Tel: +905367929982
Name of School

Curricula

Location

Address

Sudanese Turkish Friendship School

Sudanese

Kağıthane

Gürsel Mah_  Nurtaç  Cad

İcabet Sok  _ No:1

Kağıthane _ İstanbul

Tel: +902122955781

Tel: +905343078407

Tel: +905343078408

Saudi School

Saudi

Kağıthane

Kâğıthane/İstanbul
Merkez,  Burcu  Sk. No:6, 34406

King Idris Al-Senussi School

Libyan

Kağıthane

GÜRSEL MAHALLESİ NURTAÇ CADDESİ
SELMA SOKAK NO. 3 KAĞITHANE /İSTANBUL
Name of School

Curricula

Location

Address

The British international school

Özel  Sariyer  British International School

IGCSE

Sarıyer

Zekeriyaköy Mahallesi,  Kilyos  Caddesi  No: 227/1,2  Sarıyer-İstanbulTel: + 902122867375
Name of School

Curricula

Location

Address

MEF international school

(Özel MEF Uluslararası  Okulu  Beşkiktaş)

British

Besiktas

Ulus Mah. Oztopuz  Cad. Leylak  Sok. 34343  Ortakoy  / Besiktas / Istanbul/ Turkey

Tel: + 902123622633
Schools in Asian Istanbul
Name of School

Curricula

Location

Address

Istanbul international school

British

Üsküdar

Campus A – Pre-School:
Turistik  Çamlıca  Cad. No 29 /  Üsküdar- İstanbul-TURKEY 34692

Campus B – Primary School:
Turistik  Çamlıca  Cad. No 12 /  Üsküdar- İstanbul-TURKEY 34692

Campus C – Middle – High School:
Harman  Sok. No 1 /  Üsküdar- İstanbul-TURKEY 34398

Tel: + 902163350055

Keystone school

Kannada

Üsküdar

Küçük Çamlıca  Mahallesi  Gülhan  Sk. No:1/1-2 PK: 34660
Üsküdar  – Istanbul – Turkey

Tel: +902163704951